Contrast of experience consumption led by desire 2. Hotel
In the last post, he introduced what the boarding line of the economy stone, which was designed to see the business seats, and who the hidden target of the First Class was introduced.
This flex economy phenomenon is extensive throughout the travel industry. Hotel? More explicit and dense. If the airline seats are at best, the hotel rooms are divided into dozens of rooms, depending on the rate.
SNS public opinion, the reason for 'Halla Mountain View'
There is an important variable that determines the price as much as the area of ​​the room. It is 'view'. The core value provided by the luxury hotel is the luxury out of everyday life. Therefore, it is natural to pay the price to the proper rooms and prospects.
By the way, is it the future luxury? Do you think it's luxury for privatizing public prospects and spending money in a hotel with no connection with the region?
Above all, will people long and envy those actions?
A series of criticisms on SNS for the Dream Tower in Jeju Island, which opened in December 2020, and the Dream Tower in the hotel. In fact, so far, the joint venture with Chinese capital, the combination of high -rise commercial facilities and hotels, and the gap between hotels and regions have been common in the development of hotels in the commercial real estate industry. Therefore, it is necessary to look into the changes in the social context of the MZ generation looking at the hotel.
The 2030 generation is a set of individuals who are concerned about survival and survival in an environment where polarization deepens. When they want to breathe for a while, the most traveling destination is Jeju, and each has precious and sad memories of Jeju. Looking at the emergence of the hotel in such a context, you can understand the furious criticism and antipathy of high -rise prospects that monopolize Hallasan. If a hotel is reminiscent of negative keywords such as casinos, Busan's El City, and the rich man's tyranny, this will not help the hotel in the long run.
Recently, a series of timelines reflect such pressure. Since the opening of the hotel, the Jeju Federation of Certified Affairs said, "Stop Jeju Dream Tower Shopping Mall." Dream Tower said it would apologize for violating large -scale stores and discuss win -win measures. Two weeks later, he started a tourism work and started a campaign with Lotte Hotel to support the traditional market. What will be left after the six -week campaign is over? How does this business change change after the six -month period of win -win and cooperation?
Marriott, do you only clean luxury brands?
Intensifying the class of travel is a hot topic in the United States. On June 4th, Royal Tea Robbie, a famous travel media, posted news called 'Marriott House Skating New News: Luxury Brand Bay'.
According to the latest newsletter in Marriott, only seven brands such as Ritz -Carlton, Edition, and JW have only seven brands, including Corona 19, with cost savings. All hotels, including Le Merdien, have to be cleaned at the time of 'request'.
Of course, it is uncertain whether this policy is an international or a US hotel. But the obvious fact is that the hotel's cleaning service, which was the only difference with Airbnb, is no longer natural.
Until now, consumers tend to sympathize with this class. The experience of pouring out of SNS has been constantly fostered with each other with the distorted aspiration. Overseas travel and the hoccence craze, which overlaps with the unique anxiety of Koreans that should not fall behind, and rewarding psychology to fill the empty inside with difficult social life, are a good excuse for the hotel industry around the world to 'classify' consumers' wallets. It was made.
Fortunately, consumers think that there is a critical point that blatantly feels the classification of travel consumption. After environmental disasters such as Corona 19, the individual's value for travel is changing in various ways, and it is in an environment where it is inevitable. Consumers who want to consciously consume consumption to the region and the environment will set the standards for travel consumption more sensitively than before.
Citizen M in the Netherlands, the first hotel that started a 슬롯머신 hotel trip 10 years ago, and many independent brands in Europe are solidly working on their business without forming a class as a hotel room. I don't claim that this is not necessary, but I think that the definition and standards of luxury should be delicately designed to meet the changes in the consciousness of consumers.
Now, there are many more consumers than ever before, rather than 'Chinese' or 'greedy' rather than longing for large and colorful buildings and monopoly views.
Kim Da -young | NONIE Instructor Introduction Homepage
-Books , , Author
-CEO 'Hitchhiker', the current travel education company
-In addition of 100 companies, including the Korea Science and Technology Human Resources Development Institute, 2019 Best Teaching Award Award
Over the past decade, he has traveled around the world to explore the changes in the travel industry as a travel, and has made the most narcissistic job. In general companies, they are lecturers who are responsible for smart travel from employees, and in the travel industry, they work as industrial columnists and trend analysts. I want to help more people to go through their lives and work through travel.
blog
Instagram @nonie21
Free Newsletter (pop -up window)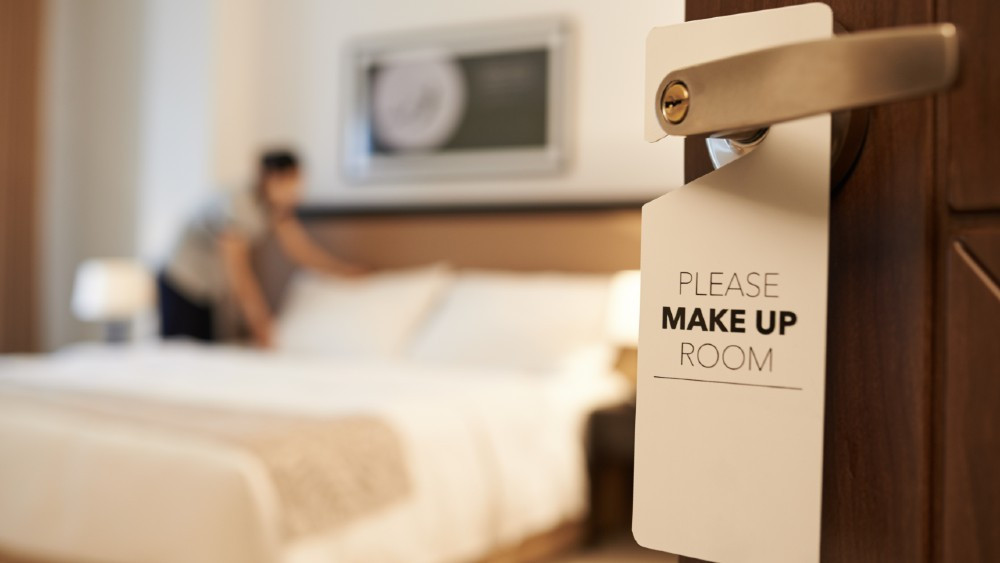 The Secret Protection Law+Events opposition events such as conspiracy crimes are summarized after 22/4/15.
(Including non -member of the national network member organization that opposes the secret law)
I would be grateful if you could post the rally information to the post form.
The latest information from all over the country can be read below.
[Chiba] 4/29
[Aichi] 4/28
[Okinawa] 4/16
[Online] 4/23 5/30
☆☆☆☆☆☆☆☆☆☆☆☆☆☆☆☆☆☆☆☆☆☆☆☆☆☆☆☆☆☆☆
[Okinawa] 4/16 (Sat) Abolish the rare evil law "Land Regulation Law"
April 16th 1:30 pm to 4:30 pm
Okawa Public Hall (Ishigaki City)
Lecturer: Masanori Okuma, Masato Nakamatsu
Sponsored by: Citizen Liaison Committee that does not let Ishigaki Island create a military base
☆☆☆☆☆☆☆☆☆☆☆☆☆☆☆☆☆☆☆☆☆☆☆☆☆☆☆☆☆☆☆
[Online] around 4/23 (Sat) 15:10 ~ ZOOM Learning Society "Let's follow the local government's personal information protection ordinance from the revised Personal Information Protection Law (tentative title)"
22/4/23 (Sat) Kanagawa Citizens Ombudsman 26th General Assembly
[Date and time] Saturday, April 23, 2022 1:30 pm to 4:30 pm
[How to participate] Please contact the secretariat. We will send URLs for participation.
Email: kana- ombuds@nifty.com
Contact Call: 080-3124-5194 (Secretariat Ozawa)
[Contents]
Part 1 Kanagawa Citizens Ombudsman General Meeting
"Looking back on the Yokohama casino issue -Proposal to the" Interim Report "of the city (tentative title)" (lawyer Takashi Okawa)
Part 2 Mini study sessions and local reports
"Let's follow the local government's personal information protection ordinance from the revised Personal Information Protection Law (tentative title)" (Akira Morita)
Ombudsman activity report in the prefecture
* If you have a smartphone or a computer that leads to the Internet, you can participate in ZOOM. If you have never done it, please contact the secretariat (email or telephone above) for the time being.
Members will go on a business trip and set Zoom. It takes about 5 minutes.
[Simultaneous broadcast viewing of the general meeting]
For those who 파라오카지노 cannot participate in ZOOM at home, we have prepared a venue where you can watch the simultaneous broadcast of the General Assembly together, and also participate in questions. Please go directly on the day of the general meeting.
Date and time April 23rd (Sat) From 1:15 pm
Place Yokohama City Skills Cultural Center 701 Conference Room
(2-4-7 Naka -ku, Yokohama -shi)
Transportation JR Kannai Station 5 minutes walk
Municipal Subway Blue Line 3 minutes walk from Isezaki Chojamachi Station
Relay viewing inquiry phone 090-9293-8446 (Sato)
☆☆☆☆☆☆☆☆☆☆☆☆☆☆☆☆☆☆☆☆☆☆☆☆☆☆☆☆☆☆☆
[Aichi] 4/28 (Thu) Aichi -no -kai/street advertising against secret law and conspiracy.
The secret law is abolished! The conspiracy crime is abolished! Digital monitoring methods and important land survey regulation law are also abolished!
4/28 (Thursday) 12: 15-13: 00 Sakae/Rasic east side
Sponsor: Aichi Association against secret law and conspiracy
☆☆☆☆☆☆☆☆☆☆☆☆☆☆☆☆☆☆☆☆☆☆☆☆☆☆☆☆☆☆☆
[Chiba] 4/29 (Friday) Learning Session "Knowing and Action! Land Regulation Law in Matsudo"
Date and time 2022 (Friday, holiday) 15:30 to 17:30 (scheduled to end)
Venue Matsudo City Gender Equality Center Yuuma Tsuru 4th floor Hall
(14 No. 14 Honmachi, Matsudo City)
Material fee 500 yen
Lecturer Lecturer Gentaro Maki
Online report from the local government council
・ Kensei Inatsu (Fuchu City Council member)
・ Kana Ejiri (Ibaraki Prefectural Assembly member)
・ Katsunari Takayasu (Council Council Council)
・ Shiro Hanatani (Ishigaki City Council member)
* The reporter is subject to change.
Capacity 50 people (pre -application first -come, first -served basis)
In the future of the sponsor! Matsudo Action (Meir Tota, Yuko Okamoto)
Local government members who abolish the co -sponsored land regulation law
☆☆☆☆☆☆☆☆☆☆☆☆☆☆☆☆☆☆☆☆☆☆☆☆☆☆☆☆☆☆☆
[Online] 5/30 (Monday) Lecture "Freedom of citizens' political expressions protects civil society"
~ Ogaki Police Citizen's Citizen's Constitutional Litigation Litigation 1 As the theme-
May 30, 2022 (Monday) 18:30 (Scheduled to end to 20:30)
Lecturer: Professor Koji Aida, Waseda University Faculty of Law
Participation fee: 500 yen, Campa welcome
How to apply will be done at ZOOM Webinar. Please apply from PEATIX.
Participation URL etc. will be sent to the email address you have applied for.
If you have any questions, contact No_himitsu@yahoo.co.jp or 052-953-8052 (Uchida).
* If you apply, you can record and watch until 22/6/29.
* For those who are difficult to watch online, we will provide a place where only a small number of people can watch. Please contact us.
Sponsor: Aichi Association against secret law and conspiracy
☆☆☆☆☆☆☆☆☆☆☆☆☆☆☆☆☆☆☆☆☆☆☆☆☆☆☆☆☆☆☆